How to Get Rid of Odors in Lancaster After a Fire
10/14/2018 (Permalink)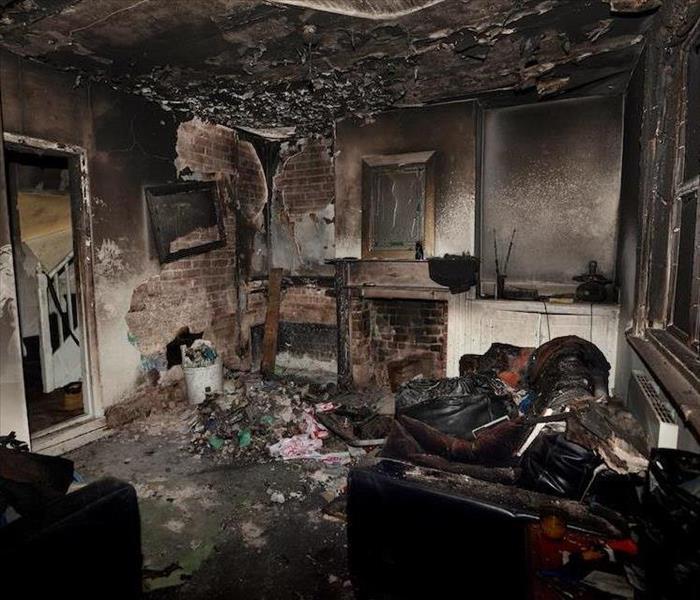 Smoke damage, residues, and odors are common after a fire. Contact SERVPRO to investigate and eliminate.
Eliminating the Lingering Effects of Fire Damage in Lancaster
When there is a fire in your Lancaster property, some of the effects can linger long after the incident. It might be surprising, but the minor effects of the fire such as bad odors or discolored surfaces are the most likely to last long. Addressing these problems requires the removal of all the debris left by the fire. Our professional restoration services can help you do this with ease.

Identifying all the residues left helps deal with the lingering effects of fire damage in Lancaster. Remains such as smoke particles can reach deep into surfaces because the heat from the blaze opens up pores embedding residue deeply. Even residue left on the surface only might have serious effects. For instance, soot tends to be acidic and therefore discolors surfaces such as marble. Through pretesting, our SERVPRO technicians can identify different remains and their effects thus determining the best method to eliminate them.

The testing done before restoration should focus on various aspects that determine the level of difficulty faced in removing residues. Apart from checking how porous the surface is our SERVPRO technicians consider its age too. It is essential to do this because old surfaces retain more deposits making them harder to clean. The amount of moisture in the loss environment also matters because higher levels settle residues making them more likely to cause permanent stains. Moisture could be a result of the water used to quell the fire or humid weather.

Since the type of materials burnt in the fire affects the residues produced, different procedures might be necessary to eliminate them. Residue from synthetic materials is harder to remove compared to residue from natural materials because in most cases, it is wet and smeary thus adhering firmly to the affected surfaces. Our SERVPRO team uses various techniques to deal with such deposits. Applying chemical agents helps in dissolving or suspending them. Agitation helps when there is strong adhesion, while pressure washing helps penetrate deeper into the material removing residues as well as traces of the cleaning agents used.

Stains and bad smells can be hard to eliminate after a fire. Contact SERVPRO of Fitchburg-Leominster to assist. You can reach us at (978) 537-1500 any time of the day.

Click here for more information on the city of Lancaster.