Mold Damage Can Spell Big Trouble For Your Home In Sterling
2/26/2019 (Permalink)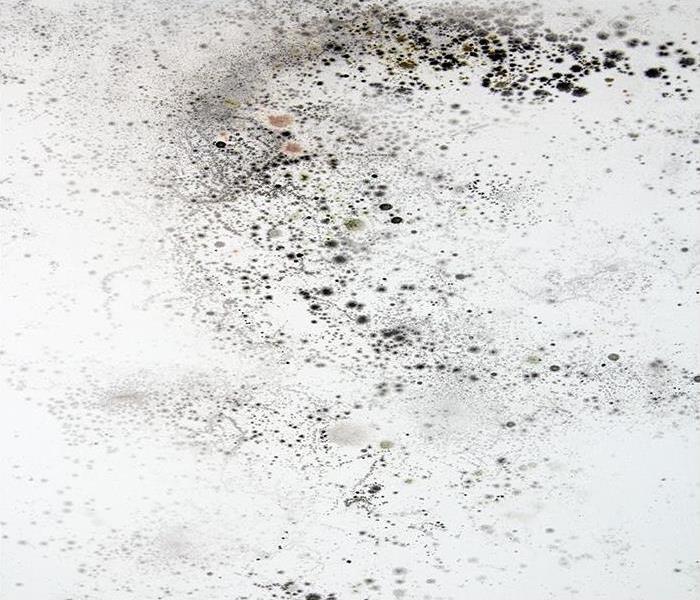 You can depend on our technicians to respond quickly to remove active colonies and restore the damage they have caused.
How Mold Remediation In Your Sterling Home Can Save You Money
When people think of restoration or remediation for their Sterling property, one of the last things that they think of is how much money it can save them. While the initial expense of a service like this can seem steep, there are much costlier outcomes that can result from inadequate DIY removal strategies for mold growth in your home, not to mention the costs of hiring non-reputable "professionals" to take care of this problem for you.

Mold damage in your Sterling residence can pose many threats. Remediation works to isolate active colonization and prevent the organism from spreading further throughout your home. Our SERVPRO professionals have extensive training and IICRC certifications that allow us to be knowledgeable in mold varieties and the best approach to remove colonies from your property successfully.

Our process begins with containment, as this is the only effective means of preventing the spreading organism from reaching new materials and areas within your home. Through the application of advanced equipment like hydroxyl generators and air scrubbers, both fitted with HEPA filters, we can trap spores moving throughout the affected area. As an added layer of protection, our experts can install plastic sheeting along the perimeter of the work area to further reduce the spread of the organism.

How does remediation save you money? Without remediation, the organism continues to spread into areas that cannot get seen with the naked eye, continually degrading construction materials and posing health risks to your family. Inadequate removal of the colonies works similarly, as now you have already paid once for a job that was not thorough enough to remove the threat. Our SERVPRO professionals can see the process through from inspection to reconstruction, ensuring that you also have safeguards in place to reduce moisture that allowed the problem to occur in the first place.

While you might not think of professional mold remediation as something that can save you money, it doesn't take long to understand how getting the job done right the first time is a valuable and cost-effective strategy. You can depend on our SERVPRO of Fitchburg-Leominster technicians to respond quickly to remove active colonies and restore the damage they have caused. Give us a call anytime at (978) 537-1500.
Click here for more about Sterling.