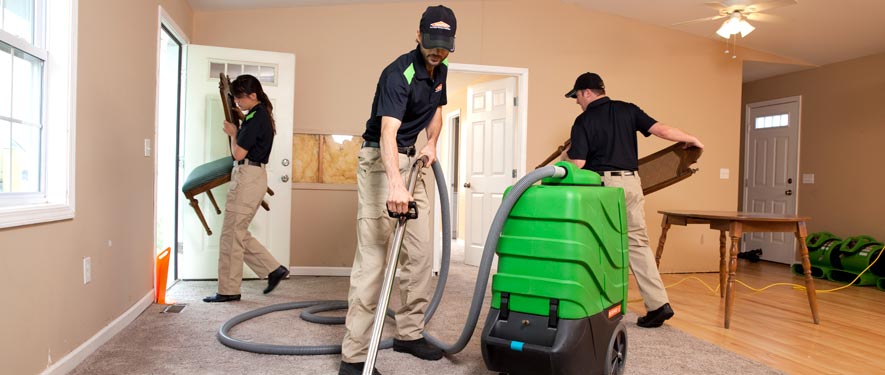 Residential Cleaning Services
To our SERVPRO team, cleaning and content management often go hand-in-hand. We strive to not only improve the look and function of your Worcester County residence after a disaster, but we must also allow our elite cleaning technicians the opportunity to work towards fully restoring the appearance and feel of items removed from the damaged property and transported to our nearby facility. Depending on the damage to these belongings, we have multiple approaches for surface cleaning, deodorization, and climate-controlled storage.
The technicians working in your home after a disaster, or to improve the aesthetic appeal for homes going on the market, can help the property in many ways. While we have certifications in carpet cleaning, upholstery & fabric cleaning, and even biohazard recovery, we can also offer corrective actions like paint spraying for sealing building materials and removal of blown-in insulation.
Need Cleaning Services?
Call Us Today – (978) 537-1500
Residential Cleaning Services include:
The SERVPRO carpet and upholstery cleaning service will not only get out the dirt you see, but will also remove the unwanted dust you don't. A professionally cleaned carpet and furniture may make all the difference in brightening up a room and freshening up your home.
We all have tasks around the house that don't make it to the top of our priority list. Properly maintaining your home's air ducts should not be one of them. Regular duct cleaning can increase your home's heating and cooling efficiency and improve the quality of the air you and your family breathe.
Your basic cleaning service is not going to have the expertise to effectively deodorize your home. Take advantage of SERVPRO's residential cleaning services to remove unwanted odors.
Our experts are ready to assist in the clean up of sewage and other biohazard materials and provide deep cleaning services for your home. Find out more about our franchise professionals.