Discover Secrets to Flood Damage Remediation in Fitchburg
11/10/2019 (Permalink)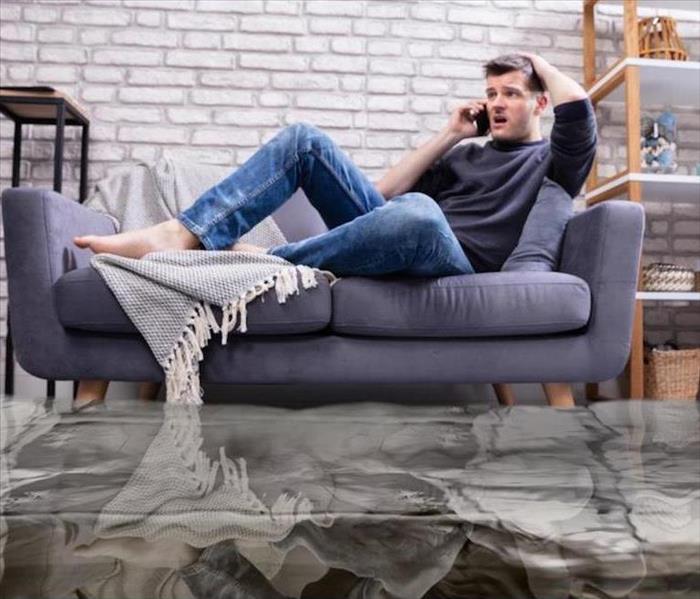 Flooding can happen quite quickly and be completely overwhelming. Make that call to our IICRC certified team for great results!
What It Takes for Timely Resolution of Flood Damage Incidents in Fitchburg
Flooding incidents can happen any time, including late at night, or even in the middle of a cold winter. Although flooding is naturally destructive, an incident happening at less opportune times worsens the situation by delaying the response time. Choosing a professional restoration company like SERVPRO that is reachable 24 hours a day helps minimize delays. Apart from responding to calls faster, we also take other steps to ensure timely resolution of flood damage incidents.
Understanding the Situation
Sometimes, seeking to fix flood damage incidents in Fitchburg fast inadvertently leads to delays by prioritizing the wrong actions. With so many steps involved in the restoration process, including moving items, tearing down walls, and extracting water, it might be tricky to determine what should get top priority. From the vast experience, our SERVPRO crews have, handling such situations, it is easier to make the right plans. For example, when floodwater is yet to recede outside the structure, we can start with other steps instead of focusing on water extraction inside the house.
Ready Storm Trucks
The instantaneous nature of flooding means there might be limited time to make proper response plans after the incident, which can limit the effectiveness of actions taken. Preparing before flooding occurs, therefore, helps. Our SERVPRO teams have access to storm trucks fully packed with water removal equipment and other resources to handle any flooding situation.
Variety of Equipment
Having the right tool can move things along faster, whether dealing with mundane tasks such as cleaning the floors or complicated ones such as removing and refitting paneling. The unique thing about tools is that none is sophisticated enough to handle all jobs. Our SERVPRO crews are well-equipped with everything from water removal equipment, deodorizing equipment, and tools for building tasks.
Flooding incidents cause a wide range of problems, but a fast-tracked restoration process can reduce the long-term impact. Call SERVPRO of Fitchburg-Leominster at (978) 537-1500 to help resolve the effects of flooding, "Like it never even happened."
Click here for more information about Fitchburg.