We Discuss Safety While Performing Water Cleanup In Sterling
11/15/2019 (Permalink)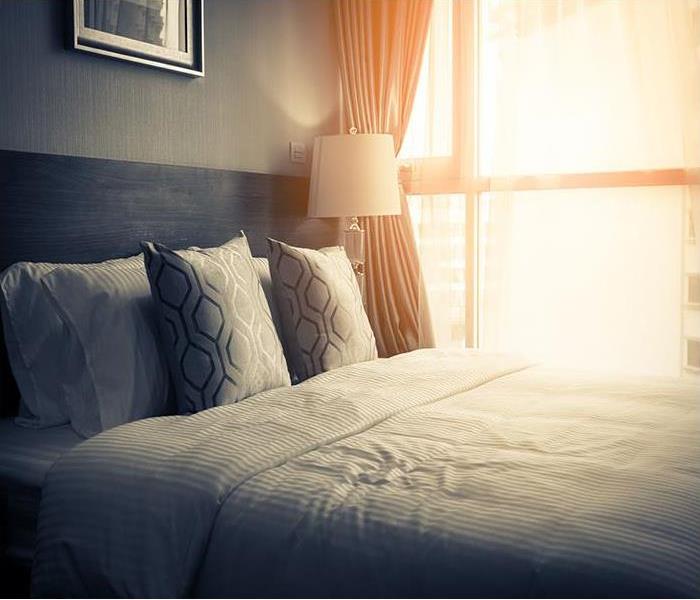 You want to keep people out until you are sure that the structure in your water damaged Sterling motel is safe.
Safety with Structure While Performing Water Cleanup In Your Sterling Area Motel
Structural hazards are not limited to storm-damage or floods. Any long-term water exposure in your Sterling area motel can weaken materials, such as flooring and drywall. A professional can help you look for structural hazards and provide you with the services you need to get back on track.

You want to keep people out until you are sure that the structure in your water damaged Sterling motel is safe. Water cleanup, damage mitigation, and restoration services performed by a qualified professional can help you get the structure of your building back to the way it was before the event occurred, "Like it never even happened."

A company, like SERVPRO, has the personnel, equipment, and resources necessary to respond to your call 24-hours a day. We can help prevent further damage from happening, locate the source of the water, remove excess water, and place drying equipment in the affected area to help protect your guests, employees, and company assets.

Gas leaks after a flood are not unusual. If you smell gas, leave immediately and contact the gas company or the fire department. You should wait for someone qualified to enter your property with you after an event. SERVPRO technicians help you avoid numerous hazards often present and ensure everyone's safety.

If water entered your building from above, SERVPRO technicians check for water trapped in ceiling cavities. Drywall softens when wet, and ceilings may fall onto employees or guests. Technicians punch weep-holes into drywall to free water trapped in ceiling cavities.

Particleboard floors, exposed to water in your hotel, may not support the weight of luggage movers, food carts, ice machines, or people after an event. Professionals can examine the subfloor to determine the extent of damage and stability of structural components.

Broken glass, exposed nails, splinters, and other sharp objects may be present in water-damaged buildings. You want to watch where you step and what you have employees pick up, other hazards may exist that only a certified professional can recognize.

Never hesitate to call SERVPRO of Fitchburg-Leominster, for access to quality water cleanup and restoration services throughout the Harvard, Lancaster, and Clinton areas. Call (978) 537-1500.
For more about Sterling click here.