Do You Struggle with Commercial Storm Damage Issues in Fitchburg?
3/31/2019 (Permalink)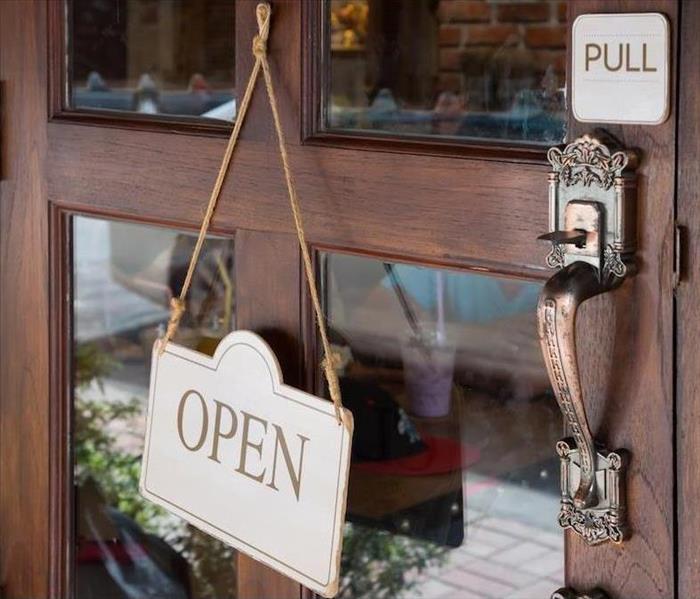 When your store is facing flood damage, your business can suffer. Contact our IICRC technicians for water removal and remediation.
Emergency Repair and Mitigation for Your Flooded Fitchburg Shop
When flooding occurs in your small business in Fitchburg, it often happens as a direct result of structural compromise for your building. While these situations can get out of control quickly, finding the right professionals that can provide fast temporary repairs can help to stop the unabated flow of floodwater into your business to get mitigation started. Our professionals can help with a 24/7 response to storm damage emergencies that allow flooding to occur in your property.
Emergency repairs and mitigation is critical following flood damage in your Fitchburg shop. Our SERVPRO professionals have fully stocked production vehicles and trailers ready to roll out at a moment's notice when storms have compromised the structural integrity of your building, arriving with our contracting firm to provide quick temporary repairs to the structure to stop the flow of water through compromised areas like the roof, windows, or other damaged points.
Emergency construction repairs often include boarding and tarping services. Our contractors can assess the best approach to protect your property from further damage, and get to work immediately on covering holes and vulnerabilities in the construction of your building. Once these temporary repairs have completed, our SERVPRO technicians can get to work on mitigating your loss with our effective extraction and drying techniques. We cannot begin these processes until the flow of damaging water has gotten resolved.
We arrive with the full measure of extraction and drying equipment, helping us to provide our customers with rapid solutions to oversaturation and standing water. We begin with extraction efforts that range from our powerful extractor trucks to our wet-vacs and our portable sump pumps. To dry out saturated elements and materials, we have multiple drying machines such as air movers, dehumidifiers, our Injecti-dry system, and more. Once mitigation completes, our competent construction team can work on fully repairing the damage to the structure permanently and professionally.
With our comprehensive approach to mitigation, reconstruction, and restoration for flood damages, our SERVPRO of Fitchburg-Leominster team is a wise choice to return your property to preloss condition. Give us a call anytime you need us at (978) 537-1500.
Click here for more information about the city of Fitchburg.