Fire Restoration Experts You Can Trust In Your Leominster Home
1/28/2019 (Permalink)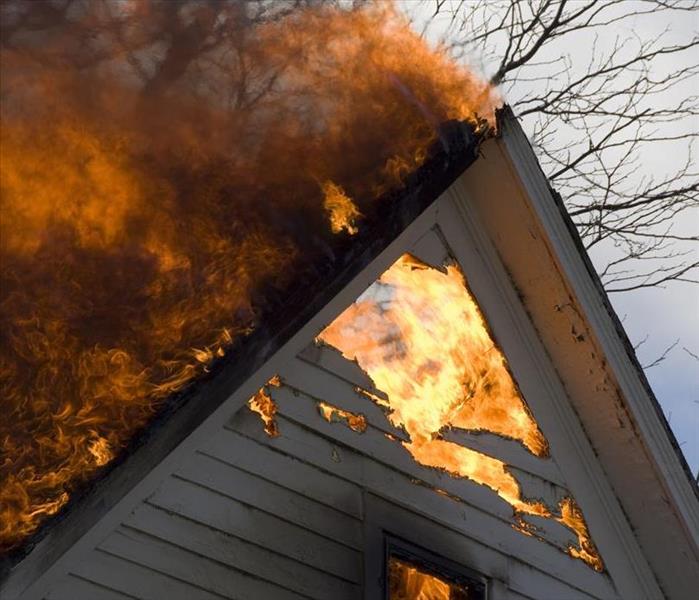 Our professionals have state of the art equipment to clean up and restore your home so you can return safely after a fire.
Local Leominster Fire Debris Cleanup Services
When a blaze breaks out on your property, it is only natural that your home may need fire debris cleanup services called as soon as possible. Fire doesn't just leave behind ashes and charred objects, but soot and foul scents as well. In your home, a fire broke out in your kitchen, due to an electric wok, and burned many of the foodstuffs on your countertop. Boxes, plastic, and food were all reduced to soot, which adhered itself to your countertops and walls. In order for the debris to be cleaned up, without any problems, it is best to call for help as soon as possible.

Calling Leominster-based fire debris cleanup services to your home can help reduce the time it takes to return it to its preloss state. Soot and ash adheres itself to the surrounding structure of your home based on the temperature at which the fire inside your kitchen burned. Calling in a professional cleanup and remediation team can ensure that the job is done correctly and thoroughly, making sure that there is no trace of the fire left inside of your home.

If you want fast, effective, and friendly cleanup services, it is best to call SERVPRO. Our technicians are IICRC-certified and highly trained to combat many different types of damage. When we get your call, SERVPRO always gathers a team swiftly and then travels to your house as fast as possible. We always aim to deliver fast and effective services, no matter the size of the problem.

SERVPRO always uses advanced technology to handle cleanup and remediation jobs. When it comes to fire debris, once we get rid of the charred remains from the fire, we can focus on cleaning up the soot from your countertops. SERVPRO can use chemical cleaning solutions to cut through the soot. After continually scrubbing at the soot, wiping down the counter, and respraying the solution, the soot can begin to break down and come away from the surface.

Once we have removed all of the debris left behind by the fire, our work is done, and you can enjoy your home once more in its preloss state. We're confident we can leave you feeling "Like it never even happened."

When a fire leaves behind a mess, always reach out for help immediately. Contact SERVPRO of Fitchburg-Leominster by phoning (978) 537-1500. Night or day, we're ready to come to your home and remediate the problem away.
Want to learn to ski click here for more information on beginner packages at Wachusett Mountain.